Bayesian network examples
This is the central repository for online interactive Bayesian network examples.
This site is now deprecated. For online Bayesian networks, please see the Bayes Server Online App or for offline software please download the Desktop version.
How to use
On larger screens, expand the navigation tree on the left hand side of the screen, and select an example. On smaller screens, select an example from the dropdown at the top of the page.
The image below demonstrates how to set evidence on variables in a Bayesian network.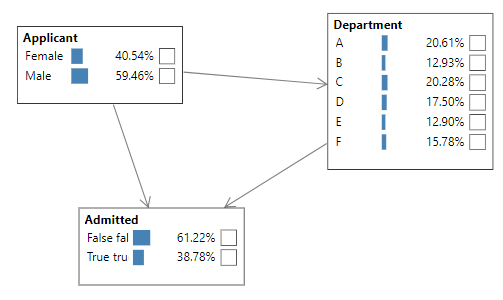 Device support
All of the online Bayesian network examples are interactive, and are designed to work on many different devices and browsers.