Properties
The Properties editor allows the properties of a selected item or items to be modified.
info
When multiple items are selected, certain properties that can only be changed on a single item, are not visible.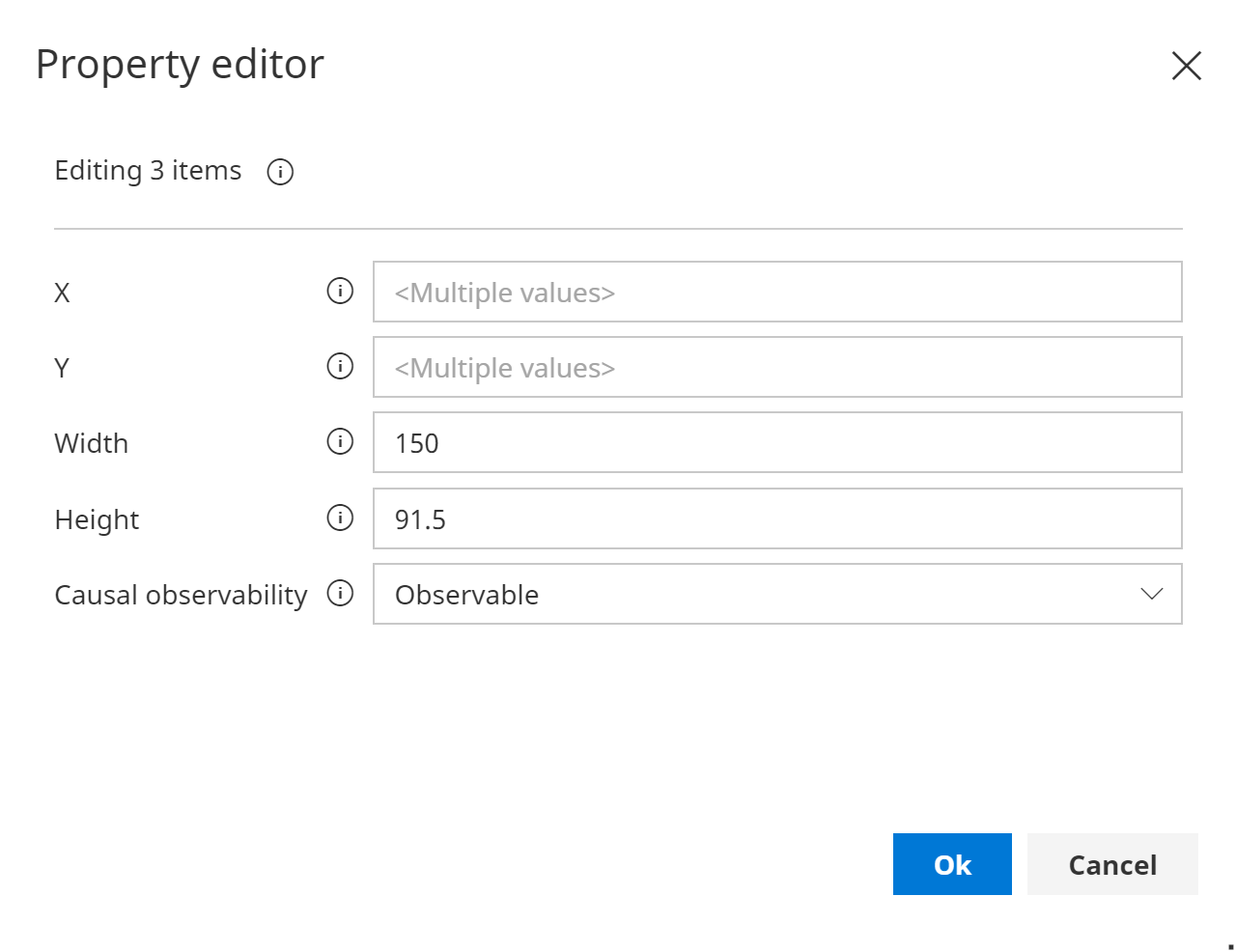 info
Changes made in the Properties pane can be undone, by clicking Undo in the main toolbar.