Custom query
Introduction​
A custom query allows a specialist query to be performed.
info
When a custom query is executed, the evidence currently set on the network is used.
Support​
Multiple discrete variables
Multiple continuous variables
Mixed discrete & continuous variables
Joint queries P(X,Y,Z)
Conditional queries P(X, Y | A, B)
Time based queries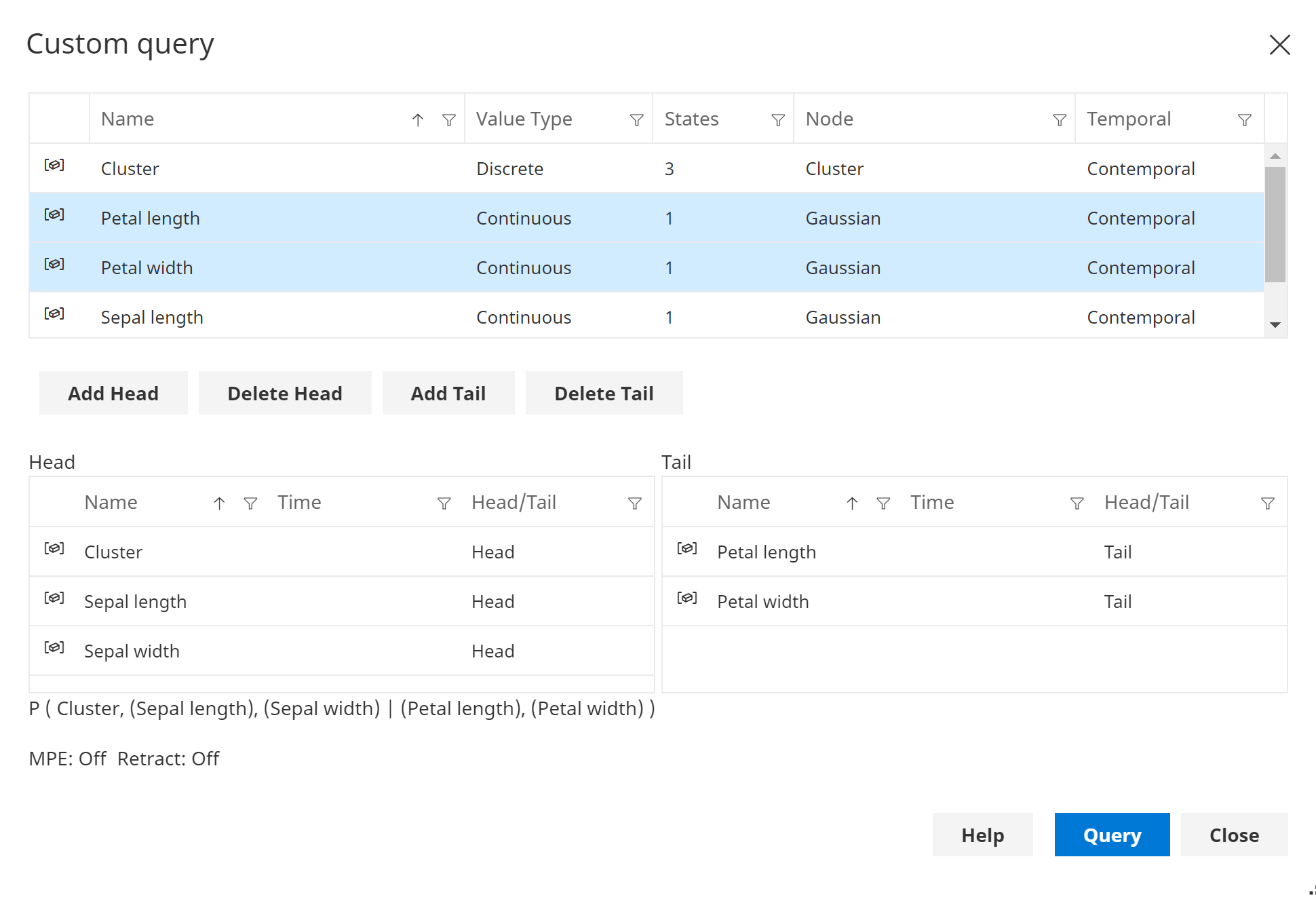 info
You can double click a variable to either add or remove it.
DBN variables​
When Dynamic Bayesian network (DBN) variables are added to the query, a zero based time must first be specified, using the Time option.
info
The same temporal variable can be included more than once in the same query if added at different times.